The international conference "Beyond Narrative: Literature, Culture, and the Borderlands of Narrativity" was held from October 10-12 at American Studies Leipzig as part of the work of the DFG Research Network on "Narrative Liminality and/in the Formation of American Modernities."
The conference aimed to map the borderlands of narrativity. It asked how the narrative and the non-
narrative—tied to symbolic forms such as database, play, spectacle, network, or the lyric—work together in instances of cultural expression.
Please see the Conference Program and the CfP for more information. Most of the talks are available as videos below under a Creative Commons Attribution (CC-by) license.
Keynotes: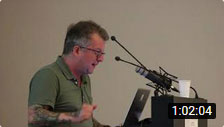 Jared Gardner

Keynote on "Play/Time"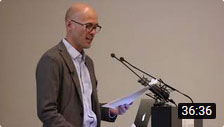 Maurice S. Lee

Keynote on "Stirring Enumerations"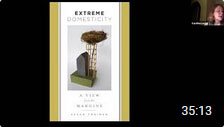 Caroline Levine

Keynote on "Endings and Sustainability"
Presentations: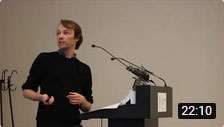 Lukas R.A. Wilde

Presentation on "Characters without Stories – On the Pre-Narrative State of Fictional Characters"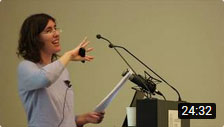 Charlotte Pylyser

Presentation on "Narrative on Edge in the Belgian Graphic Novel"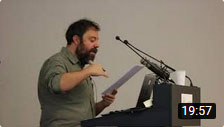 Fiorenzo Iuliano

Presentation on "The Portrait of a Fugue: Henry James's Baroque Consonances"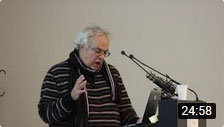 Laureano Corces

Presentation on "Baroque Spectacle in La última plena que bailó Luberza by Manuel Ramos Otero and Expressionist Rambling in Eva Perón by Copi"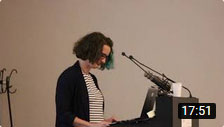 Sarah Link

Presentation on "Narrative and Scientific Logic in Detective Fiction"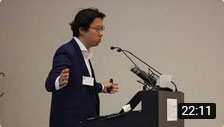 Samuel Caleb Wee

Presentation on "Narrative v(erse)s. Poeticity? Rethinking the Threshold in Contemporary Narrative Theory"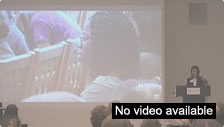 Otilia Teodorescu-Stadler

Presentation on "Memory and Narrative Liminality in Marlene Nourbese Philip's Zong!"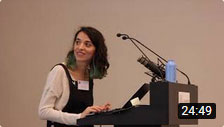 Kübra Aksay

Presentation on "Playing the Narrative in Return of the Obra Dinn"
Research Poster
For legal reasons, access to the posters is restricted to an academic audience. If you would like to access the posters, please send an email to americanstudies@uni-leipzig.de.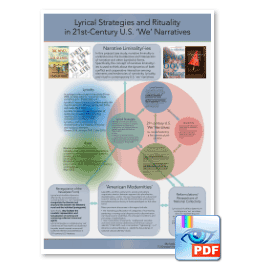 Poster by Michaela Beck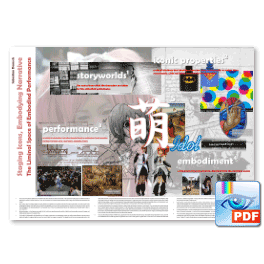 Poster by Sebastian Domsch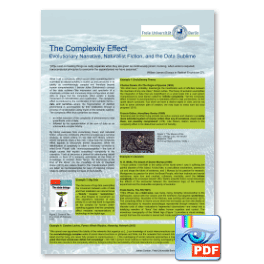 Poster by James Dorson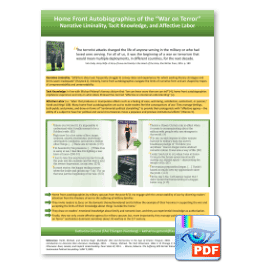 Poster by Katharina Gerund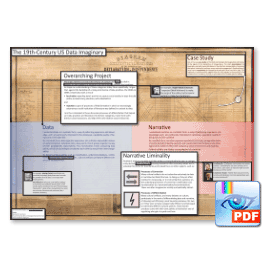 Poster by Sebastian M. Herrmann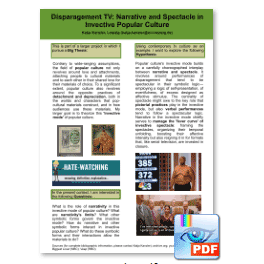 Poster by Katja Kanzler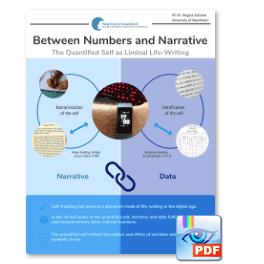 Poster by Regina Schober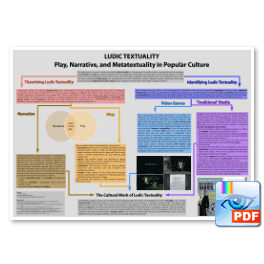 Poster by Stefan Schubert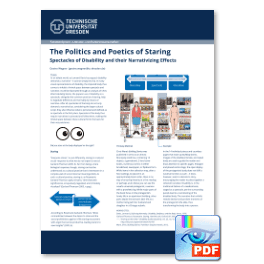 Poster by Gesine Wegner